Building a house is an expensive and complex undertaking. But there is an option that will help you quickly and at the same time inexpensively acquire housing - these are houses from SIP panels.
The technology of such construction has been known for more than a decade, has its pros and cons, but everyone unambiguously agrees that SIP panels are a convenient and reliable building material.
Why are SIP panels good?
A SIP panel is two OSB boards with expanded polystyrene between them. Due to this composition, the panel has excellent heat-shielding properties. It is environmentally friendly and at the same time less prone to rotting than wood. The outer panels of the panel are made from natural shavings and resins, which make the panels durable. SIP panels are additionally treated with fire retardants, so that they can withstand a fire for up to one hour. Expanded polystyrene has such a property as self-extinguishing.
Construction of houses from SIP panels
A house made of SIP panels is several times lighter than a house made of blocks, wood or brick. While maintaining all the heat-shielding properties, the wall made of vulture panels is significantly thinner than that of other materials, which increases the useful area of the building. The dimensions of the slabs allow you to build a house according to any project and any level of complexity.
The construction of SIP houses is a fast process, the assembly of a 100 m2 house usually takes 2 weeks. Due to its lightness, the house does not require a solid foundation; it can be built on screw piles. Construction work can be carried out in winter - panels are not afraid of frost and dampness. It is easy to install sip panels, because they are made on professional equipment, they have the same parameters and are fixed without gaps, increasing the thermal protection of the building.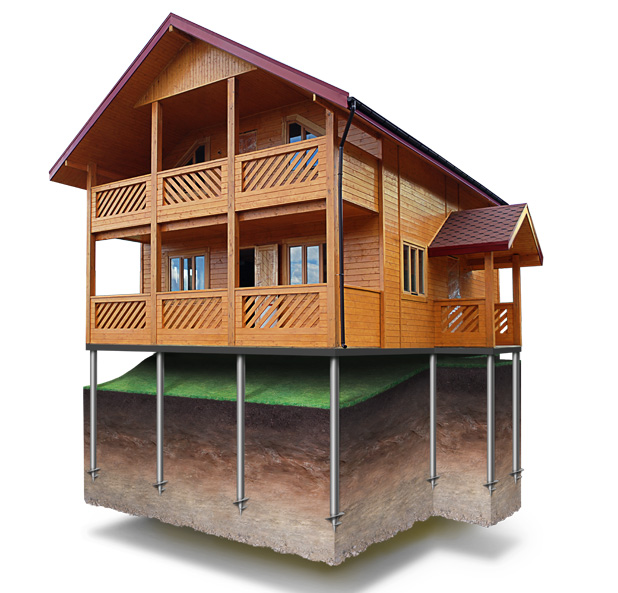 House projects from sip panels do not differ from projects for construction from other materials. You can create a house of absolutely any layout, using sip panels of different thicknesses for load-bearing walls and internal partitions. Not only walls are made of these panels, but also ceilings, floors and roofs. A timber is used as a frame for the house, which simultaneously acts as a connecting element for the panels.
Advantages of SIP houses
Homes using sip technology have the following advantages:
• quick and easy to build;
• perfectly retain heat;
• are not afraid of frost and rain;
• can withstand heavy snow load;
• and even earthquakes up to 8 points;
• have high fire resistance;
• environmentally friendly;
• less susceptible to rotting and mold formation, not afraid of rodents;
• soundproofed - the panel is capable of absorbing up to 70 dB.

Thus, the construction of houses from sip panels is absolutely justified. In North America, Canada and Scandinavia, such houses have been built for more than a dozen years, and not the first generation has lived in them. These are reliable and durable buildings that are also energy efficient and safe.